Szczegóły

Odsłony: 40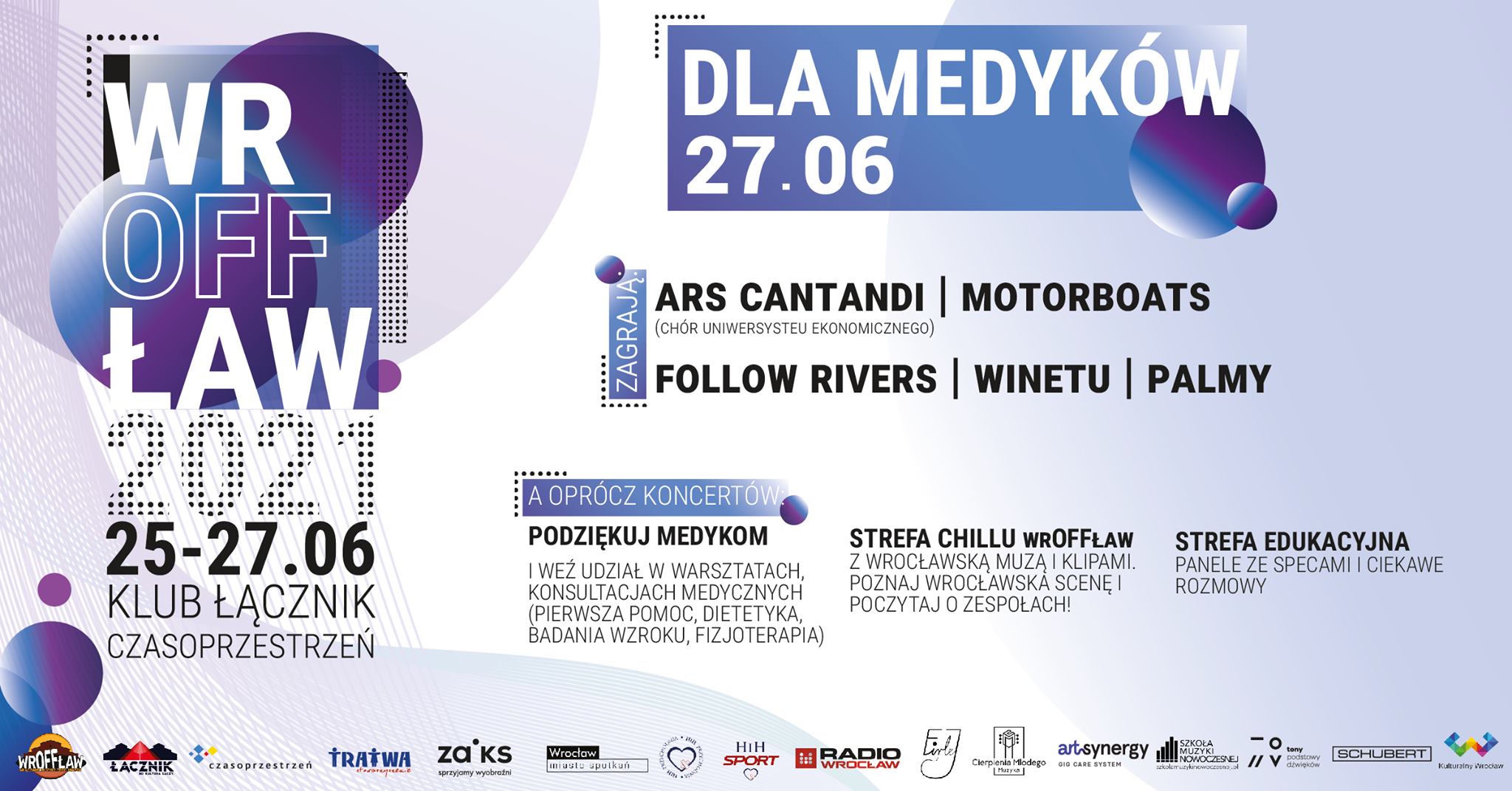 Pandemia w końcu pozwoli nam wypełnić Czas(i)przestrzeń muzyką - w niedzielę 27 czerwca zapraszamy na koncert kończący nasz sezon artystyczny.
Uwaga, w czasie występu zapewnimy gorącą atmosferę z tempem i temperamentem argentyńskich rytów. Znajdzie się też coś dla miłośników modalnej melodyki ludowej i śpiewu "coby echo łodpoziedało". Przeniesiemy Was w Czasie i Przestrzeni z energetycznego Buenos Aires do lasów Kurpiowskich.
Przy fortepianie Szymon Atys, partie solowe zaśpiewa Marta Klian.
Koncert odbędzie się w ramach festiwalu "wrOFFław dla Medyków 2021". Będzie to wydarzenie pełne koncertów i warsztatów do udziału w których również serdecznie zachęcamy https://fb.me/e/50HjBEZI4
Śpiewamy w niedzielę 27 czerwca o godz. 21:30 w zajezdni Czasoprzestrzeń Ul. Tramwajowa 1/3. Festiwal rozpoczyna się o godz. 14.
Serdecznie zapraszamy! Spokojnie, nie trzeba będzie przygotowywać biletu do kontroli!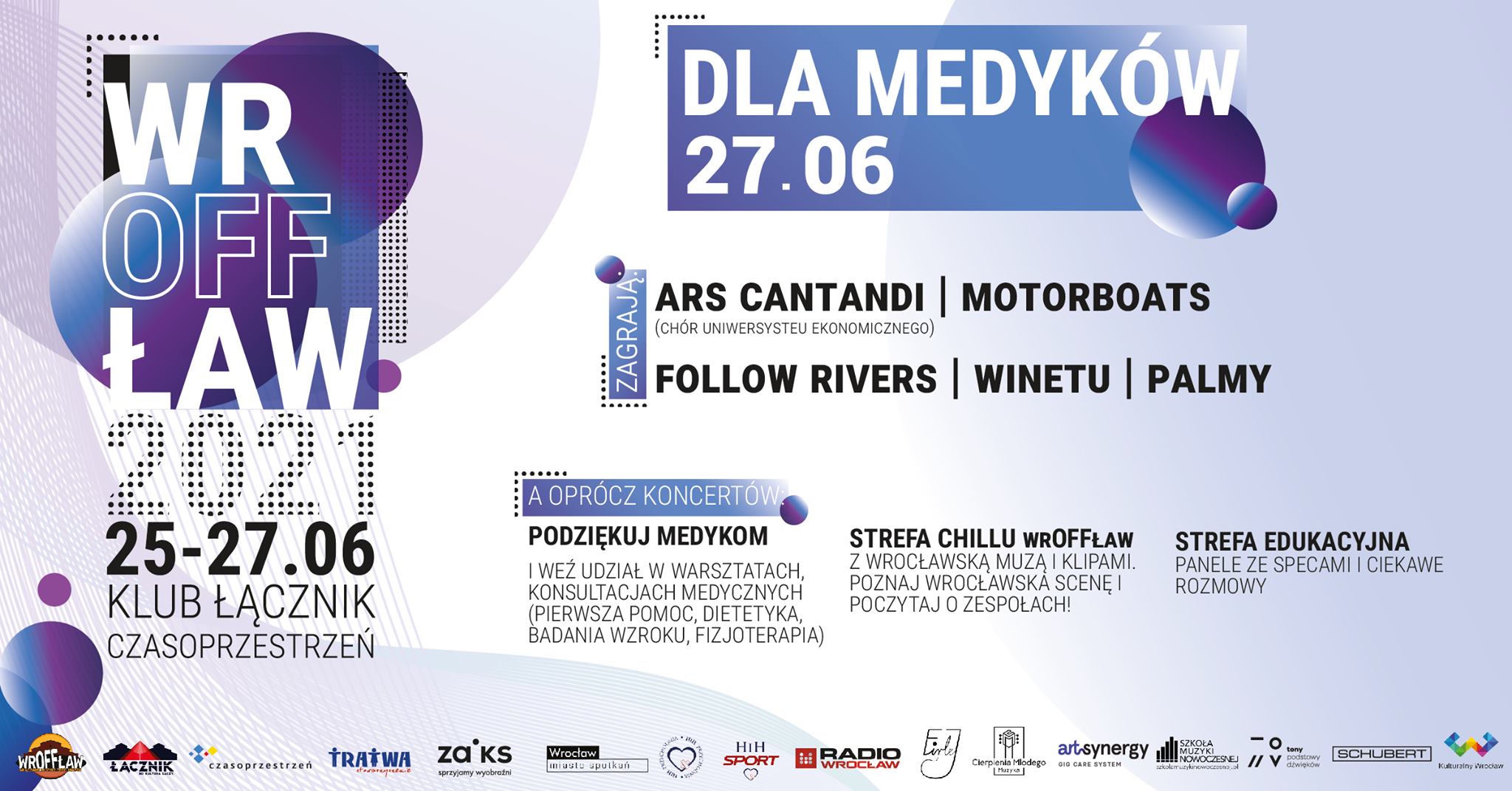 Szczegóły

Odsłony: 1134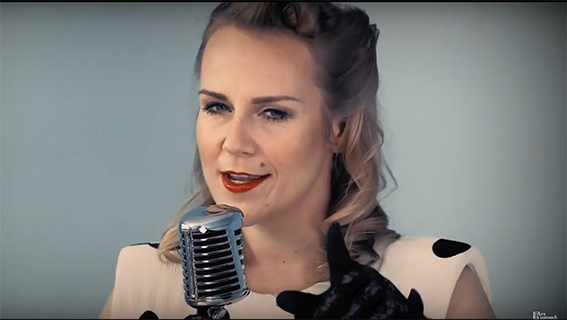 Koronawirus ciągle nie pozwala nam na spotkania i próby. Ale Ars Cantandi nie potrafi wytrzymać bez muzyki i śpiewu więc w wirtualnej rzeczywistości powstają nasze kolejne projekty.
Przedstawiamy Wam naszą odpowiedź na nominację do #hot16challenge2 od Sylwii Gorajek.
I przy okazji prosimy o wrzucenie jakiegoś grosza dla medyków na https://www.siepomaga.pl/hot16challenge.
A nasze nominacje lecą do: Chór Uniwersytetu Ekonomicznego w Katowicach, Zbigniew Preisner, Opole Youth Choir oraz JM Rektora Uniwersytet Ekonomiczny we Wrocławiu prof. dra hab. Andrzeja Kalety.
Trzymajcie się zdrowo :)
W naszym pierwszym chóralnym TELEDYSKU udział wzięli:
Martyna Dolatowska Mar Dol solo, melodia
Krzysztof melorap, montaż audio, wiele innych zadań, całe serce, mnóstwo poświęconego czasu, pomysłów i cierpliwości
Chórki:
Dorota, Natalia, Wioletta, Aleksandra, Daria, Kamila, PAni, Karolina, Anastasiia, Katarzyna, Maria, Emilia, Roksana, Roksana, Magdalena, Aleksandra
Rapy i inspiracje:
Przemysław, Szymon, Emilian, Krzysztof, Natalia, PAni
Sekcja redakcyjna:
Basia Śpiewak (autorka tekstu), Krzysztof Kołodziński, Szymon Atys, PAni
Stylizacja i charakteryzacja:
Karolina, Agata
Rejestracja video i montaż na poziomie znacznie powyżej oczekiwań: Adrian Jackowski
Ale na tym nie kończymy i dodajemy jeszcze jedną "pandemiczną" realizacje:
Szczegóły

Odsłony: 298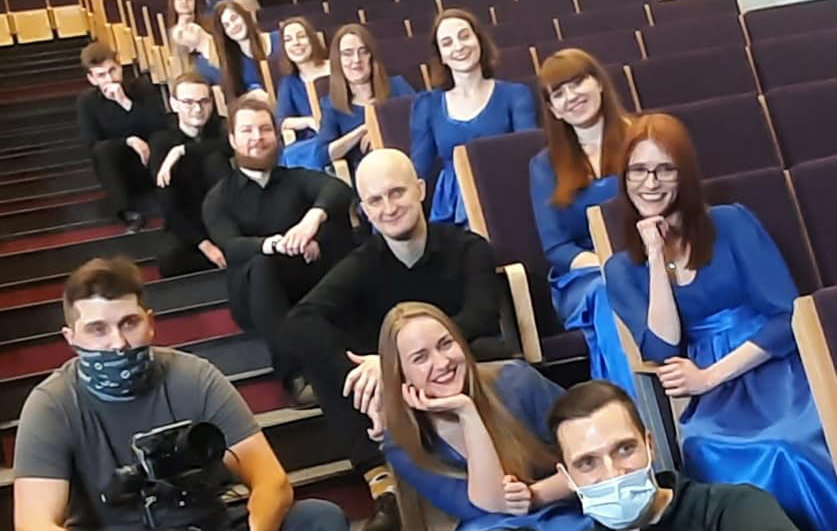 To już ponad rok bez koncertów i prób. Dlatego każda możliwość, która pozwala choć w organicznym składzie spotkać się i zaśpiewać cieszy nas ogromnie. Prezentujemy zapis krótkiego recitalu online z okazji Święta Uniwersytetu Ekonomicznego.
Nagranie audio: PogoArt/ Grzegorz Bieńko / Sebastian Jarus
Video:Rafaello Film
Szczegóły

Odsłony: 976
Prezentujemy nasze "kwarantannowe" wykonanie. Jeszcze w zielone gramy, muzyka: Jerzy 'Duduś' Matuszkiewicz słowa: Wojciech Młynarski, opr. Anna Grabowska-Borys, solo Natalia Droń i Daniel Misiek.
Utwór dedykujemy Pani Profesor Stanisławie Bartosiewicz z okazji setnych urodzin życząc zdrowia i pogody ducha.
Mamy nadzieję, że niedługo spotkamy się i zaśpiewamy ten utwór dla Pani Profesor na żywo.
Nad dźwiękiem pracował Grzegorz Bieńko, a nad filmem Michał Łukasik.
Szczegóły

Odsłony: 513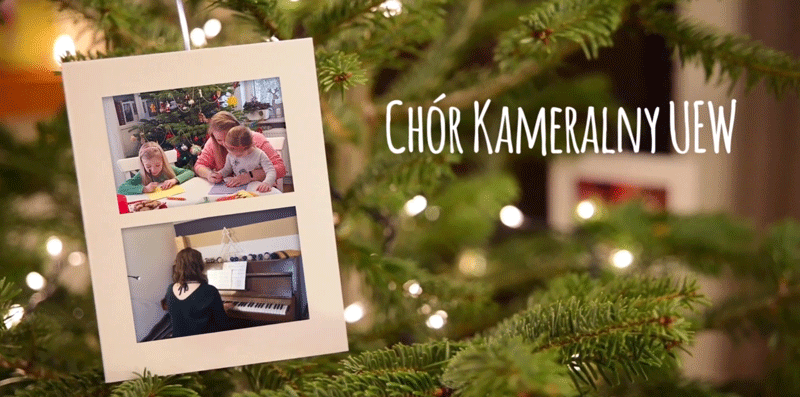 A może jeszcze serniczka, rybki, grzybków, sałatki ….? Wszystkiego możecie odmówić ale wysłuchać i zaśpiewać kolędy nie możecie.
Z życzeniami spokojnych Świąt Bożego Narodzenia i spełniania podwójnej porcji marzeń w Nowym Roku przesyłamy naszą świąteczną realizację.
Wykon: absolwentki Ars Cantandi (teraz członkinie Chóru Kameralnego Uniwersytetu Ekonomicznego we Wrocławiu)
Aranż: PAni czyli Anna Grabowska-Borys
Piano: Szymon Atys
Nocny montaż audio: Krzysztof Kołodziński
Montaż video: Adrian Jackowski
Szczegóły

Odsłony: 3358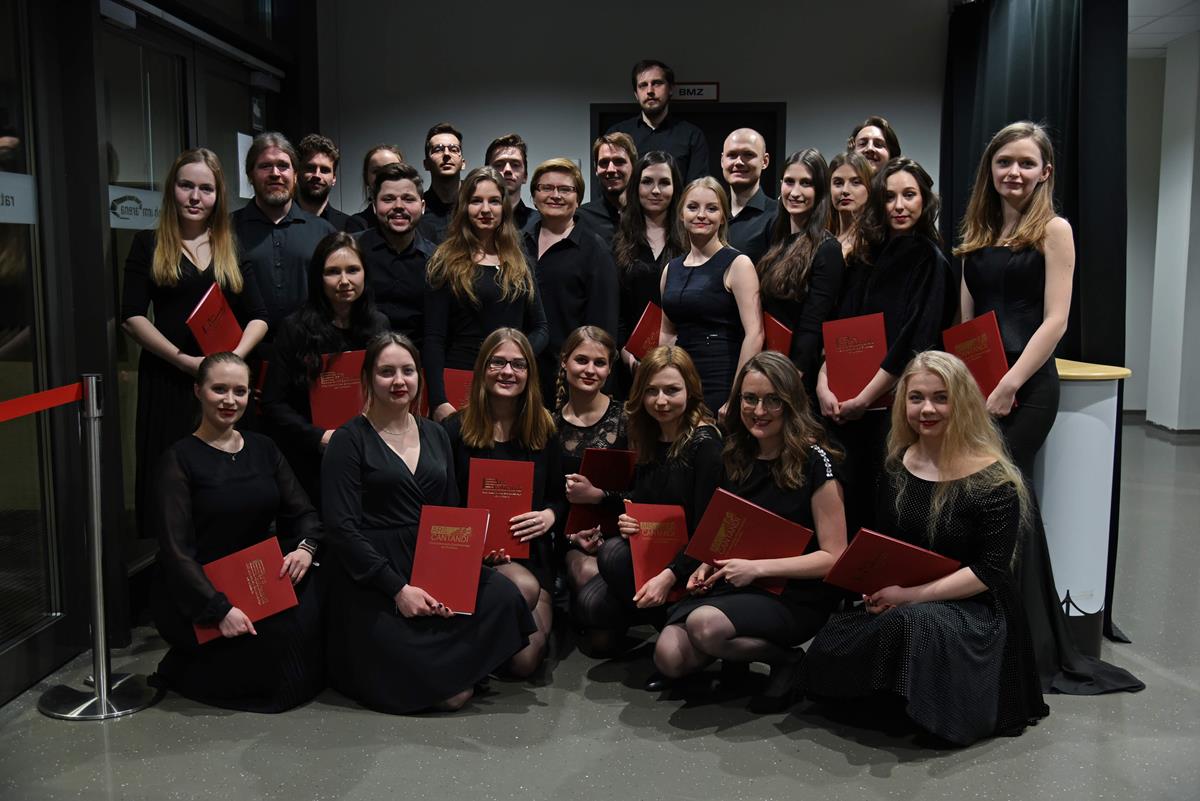 Za nami kolejne przystanki na trasie z muzyką z Gry o Tron. Zaśpiewaliśmy koncerty w Linz (Austria) Frankenthal i Neu-Ulm (Niemcy). Pandemia koronawirusa trochę pokrzyżowała nam plany i koncerty w Bazylei, Berlinie i Kopenhadze nie zostały odwołane lub przełożone na późniejszy termin. Mamy nadzieję że jeszcze do projektów wrócimy. Tymczasem, pomimo tego przez przez jakiś czas nie możemy się zobaczyć, nie bimbamy, #niebimbam, pracujemy indywidualnie nad nowym repertuarem i wspominamy nasze ostanie wyjazdy. Wspomnieniami dzielimy się z Wami w zdjęciach Kamili Greli (Kamila Grela - Fotografia) i Mikołaja Kłosowicza (Ł&M Kłossowicz Mormol.pl). Zerknijcie również na kanał YouTube tam wspomnienie z koncertu 15-lecia chóru (w realizacji: Flying Carpet) i już niebawem pojawi się tam cały koncert.
I obiecana Misa Criolla Ariela Ramireza oraz pozostałe fragmenty koncertu z okazji 15lecia Ars Cantandi:
-------------------------------------------------------------------------------------------------------------------------------
-------------------------------------------------------------------------------------------------------------------------------
Podkategorie